2021 Kia Seltos Interior Features & Dimensions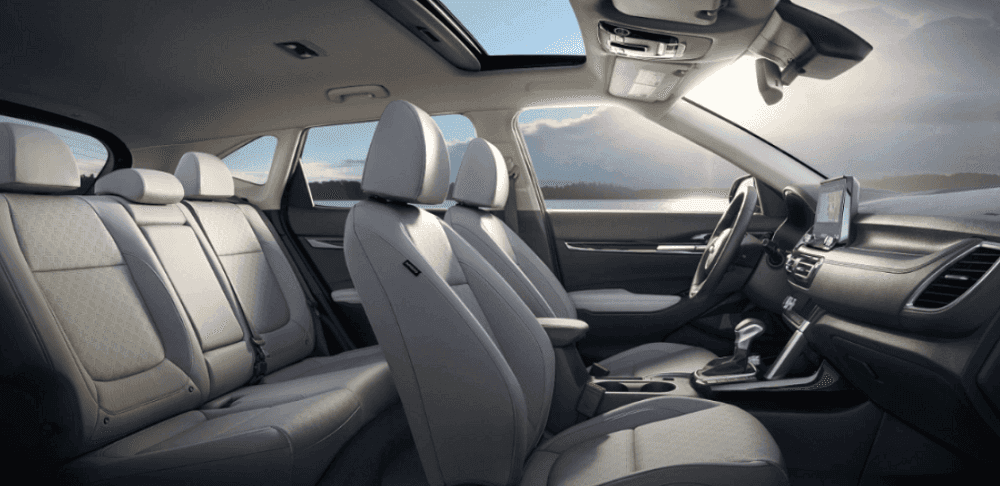 For dependable and spacious SUV interior, look no further than the Kia Seltos. Offering the reliability and longevity that Kia vehicles are famous for as well as a long list of perks and amenities, there's a lot to love about owning a Kia Seltos. If you're in the market for a new SUV, here is everything you need to know about what makes the Kia Seltos such a superb choice:
2021 Kia Seltos Seating Capacity & Dimensions
As a crossover SUV, the Seltos balances economy and luxury, with comfortable seating for five. The spacious Seltos interior provides ample seating for the driver and front passenger, with 40 inches of head room, 41.4 inches of leg room, 55.5 inches of shoulder room and 53.5 inches of hip room. Guests in the backseat can also relax with 38.4 inches of head clearance, 54.7 inches of shoulder room, 52.8 inches of hip room and 38 inches of leg room. Riders big and small will be comfortable in the Seltos' seats.
The Seltos seating provides a comfortable ride with its standard features, but also includes optional upgrades to take your interior to another level. Leather wrapping for your steering wheel and shift knob pairs with leather upholstered seating to create an eye-catching interior, while an optional 10-way power-adjustable driver's seat and heated front seats can provide unparalleled comfort.
2021 Kia Seltos Cargo Space
Your legs aren't the only things provided with plenty of space with the Kia Seltos, as you can pack plenty of belongings into the interior cargo space of each Seltos. The 2021 Seltos dimensions feature 26.6 cubic feet of rear storage when the car is loaded out for full passenger allotment, meaning you can bring yourself and four others as well as over 25 cubic feet of supplies before even considering using a roof or rear rack.
If you need additional carrying capacity on your next trip, you can simply fold down the rear seats. You can fold all three seats away if needed, expanding your rear cargo carrying capacity to 62.8 cubic feet, more than doubling the overall capacity of your Seltos. This customization allows you to find the best balance between seating and passenger capacity to make your adventure as convenient as possible.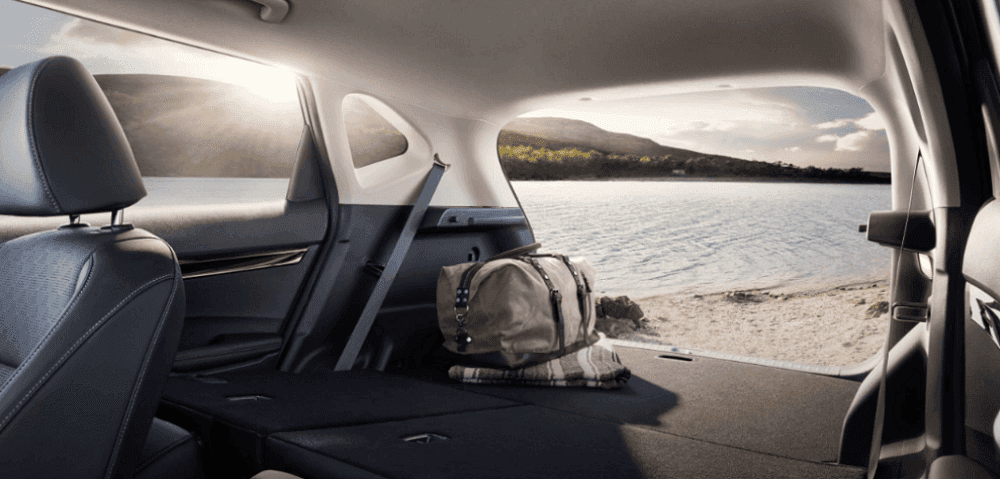 Kia Seltos Safety Features
Nothing matters more when you get into your car than knowing that you, your passengers and others on the road are as safe as possible, and the designers at Kia understand this well and have earned a reputation for producing safe vehicles. The Seltos is no exception, with a 4-star safety rating from the National Highway Traffic Safety Administration. That means that you and your family are protected in the event of a collision, regardless of if it's head on, rear end or from the side.
While safety in an accident is important, avoiding accidents altogether is still the better option, and the interior of a Kia Seltos has several excellent safety features integrated to help you drive as safely as possible. The Seltos includes a number of safety features and warnings on the dashboard that help you operate your Seltos safely. Lane departure warnings keep you straight on highways, while rear cross-traffic collision-avoidance and a dashboard displayed rear camera help you get out of a spot without an accident.
The Seltos supplements these interior warning lights with automated safety systems that can help you control your Seltos. Lane Keeping Assist can automatically correct your alignment when you begin to drift into a neighboring lane, while blind-spot collision-avoidance assist and forward collision-avoidance assist can each apply braking as needed to avoid a collision. Even stepping out from your interior space is safer with Safe Exit Assist warning you of any passing cars.
Interior Touch Screen Display
Modern cars benefit from many enhancements in the way we interact with them and the entertainment they can provide, and the Kia Seltos is no exception. The Seltos comes standard with an 8-inch touch screen display allowing you to easily navigate between different audio options or access many of the Seltos' systems such as climate control. Navigating your car's controls with the touch screen display makes them easier to manage. The touch screen uses clear iconography and labels so you don't need to be an expert in cars or technology to get the most out of your touch screen experience.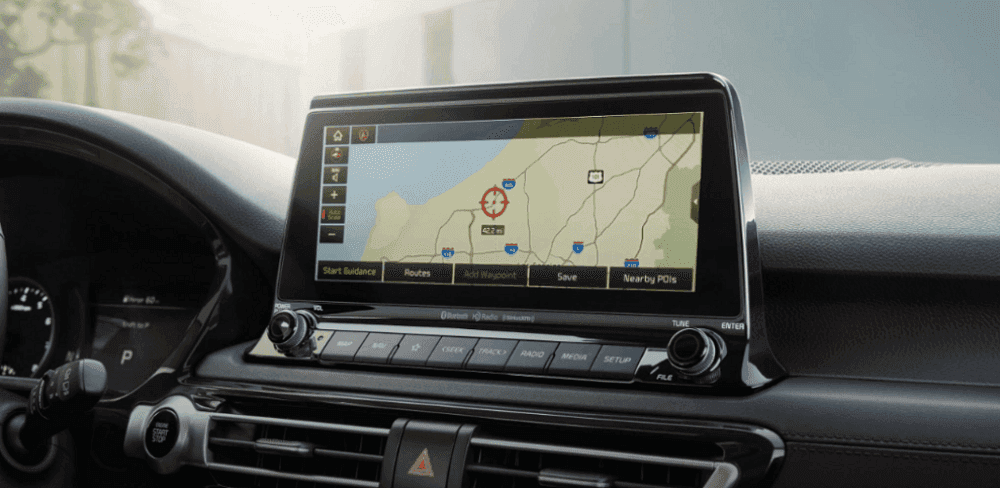 Kia UVO App & Smartphone Integration
Smartphones are an essential piece of technology for most people, and with the Kia Seltos it's easy to integrate your smartphone with your car for maximum functionality thanks to the Kia UVO app. The Seltos uses Bluetooth technology and is compatible with both Apple CarPlay and Android Auto, so getting your phone connected is quick and simple.
Once connected, you can use your Kia Seltos to control a variety of features on your smartphone. In addition to making and receiving phone calls, the Seltos can read your text messages out and allows you to dictate a response. With the growing prominence of music streaming apps, the ability to play music from your phone to your car takes your sound system to a new level. Overall, integrating your smartphone with your Kia Seltos can make your entire driving experience easier and more enjoyable.
With all of these wonderful interior features to offer, the reliability, performance, and exterior design excellence, it's no surprise that the Kia Seltos is a highly rated SUV. If you're in the market for a new or used SUV, the Seltos might be the best option for you.
Test Drive The Seltos SUV at Kia of Streetsboro
Here at Kia of Streetsboro, we have a dedicated staff committed to helping you find the perfect car to meet your needs. If you want to try out a Kia Seltos to see if it's right for you, get in touch with us today or come out to the dealership. We'll discuss your search with you and help get you behind the wheel of a Kia Seltos or one of our other excellent new and used car options, so you can leave with a car or SUV you love.